2021 – 2022 TAAT Annual Report
Pages: 48
Doc type: pdf
Size: 31MB
This report is a production of the TAAT Program Management Unit and the TAAT
Clearinghouse. The Editors received contributions in stories and photos from TAAT Compact
Coordinators. The TAAT Communications Unit provided complimentary photographs
included in this report.
Cassava Technology Toolkit Catalogue
Pages: 34
Doc type: PDF
Size: 2.13MB
This catalogue describes a suite of technologies related to the modernization of cassava production in Africa. It is based upon the combined efforts of the Project Platform for Agricultural Solutions (ProPAS), an information internet site, and the Technologies for African Agricultural Transformation, a large collaborative program that is deploying agricultural solutions across the continent. Both of these activities are based upon the imperative to better connect proven technologies to those who need them but each undertakes this goal in a very different manner.
Cassava Processing Technology Toolkit Catalogue
Pages: 32
Doc type: PDF
Size: 2.2MB
The purpose of this technology catalogue is to advance high quality cassava flour (HQCF) as a substitute for wheat in Africa. While Africa has potential to increase its wheat production, it appears to be small in proportion to the massive demand for imported wheat. For example, Africa imported US $11 billion from eight European and North American countries in 2020, a massive expenditure of foreign reserves that could be better directed toward longer-term development goals.
The case of Cassava Weed Management Technology
Pages: 9
Doc type: PDF
Size: 1.8MB
The Cassava Compact is led by IITA with a partnership in 12 countries (Benin, Togo, Sierra Leone, Nigeria, Tanzania, Uganda, DR Congo, Cameroon, Rwanda, South Sudan, Zambia and Burundi). As cassava is suited to a wide range of climatic conditions, its toolkit approach varies across agro-ecological zones. The Cassava value chain compact aims to shift Africa towards a sustainable cassava transformation by increasing production, productivity, promoting mechanization, value addition, strengthening market linkage and catalyzing investment in the sector.
CASSAVA
Pages: 1
Doc type: PDF
Size: 957KB
An important food and an agro-industrial crop for Tanzania's agriculture-led industrialization agenda
Enhancing Commercialization of Africa's Agricultural Research Products Cassava Value Chain and Youth Enabler Compact
Pages: 5
Doc type: PDF
Size: 1.22MB
TAAT CDTO TECHNICAL WEBINAR SERIES
TAAT engages Rwanda on the production of high-quality livestock feed from cassava peels – Taat-Africa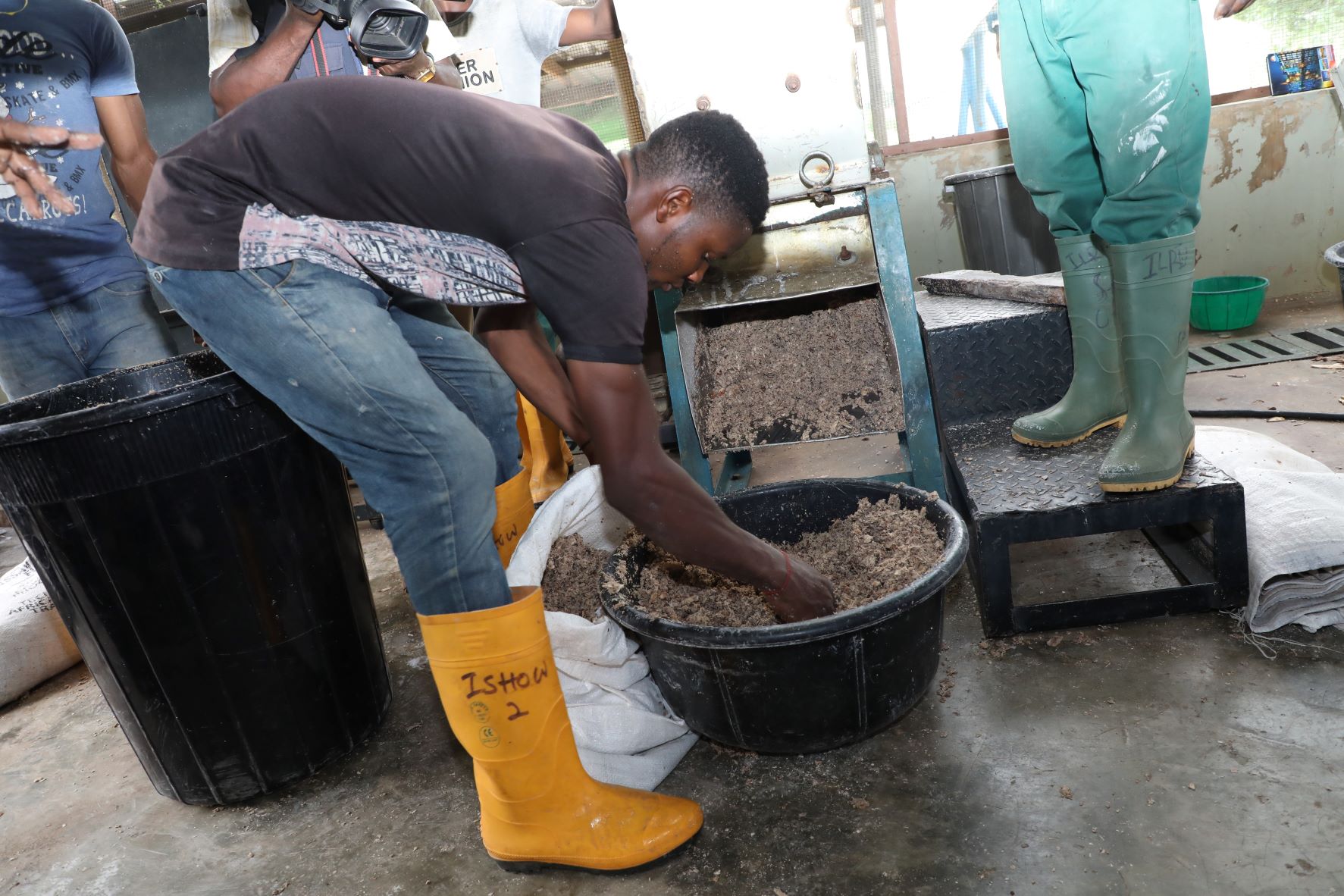 The availability of affordable, good quality and quantity of feed for livestock and fish, produced with a minimal negative footprint on the food chain and the environment, remains a critical factor in livestock production.
With feed constituting nearly 70% of the cost of livestock production, efficient feeding systems stimulate high productivity and food security, leading to enhanced livelihoods for livestock producers. Hence the lack of affordable and adequate feed represents a significant constraint to smallholder competitiveness and the overall profitability of livestock and fish production systems.
The Technologies for African Agricultural Transformation (TAAT) programme addresses this critical factor by facilitating better access to improved feed technology, micro-finance and markets for livestock farmers, including women and youth, to achieve nutrition security and improved household income.
The programme is scaling up the adoption of High-Quality Cassava Peels (HQCP) technology across the continent through training programmes for farmers and extension agents, engagements with public and private sectors for a conducive policy framework and market incentivisation for the technology.
One of such engagements is currently underway in Kigali, the Rwandan capital, where TAAT, in partnership with the Rwanda Agriculture and Animal Resources Development Board and the International Institute of Tropical Agriculture (IITA), is facilitating the training of cassava processors, feed producers, farmer field school facilitators & cooperatives on the transformation of cassava peels into high-quality livestock feed.
The training, which began on the 29th of August 2022, seeks to increase the awareness of the HQCP's potential to increase the income of cassava farmers through increased access to cassava peel processing technology.
The three-day session equally provides the opportunity for National Agricultural Research and Extension Systems (NARES) staff and private sector entrepreneurs in Rwanda to acquire the skills in transforming cassava peels into good quality livestock feed. TAAT seeks to scale up investment in HQCP as a cost-competitive alternative to maize and a source of energy for livestock feed while demonstrating the HQCP technology's operationality through training trainers and entrepreneurs.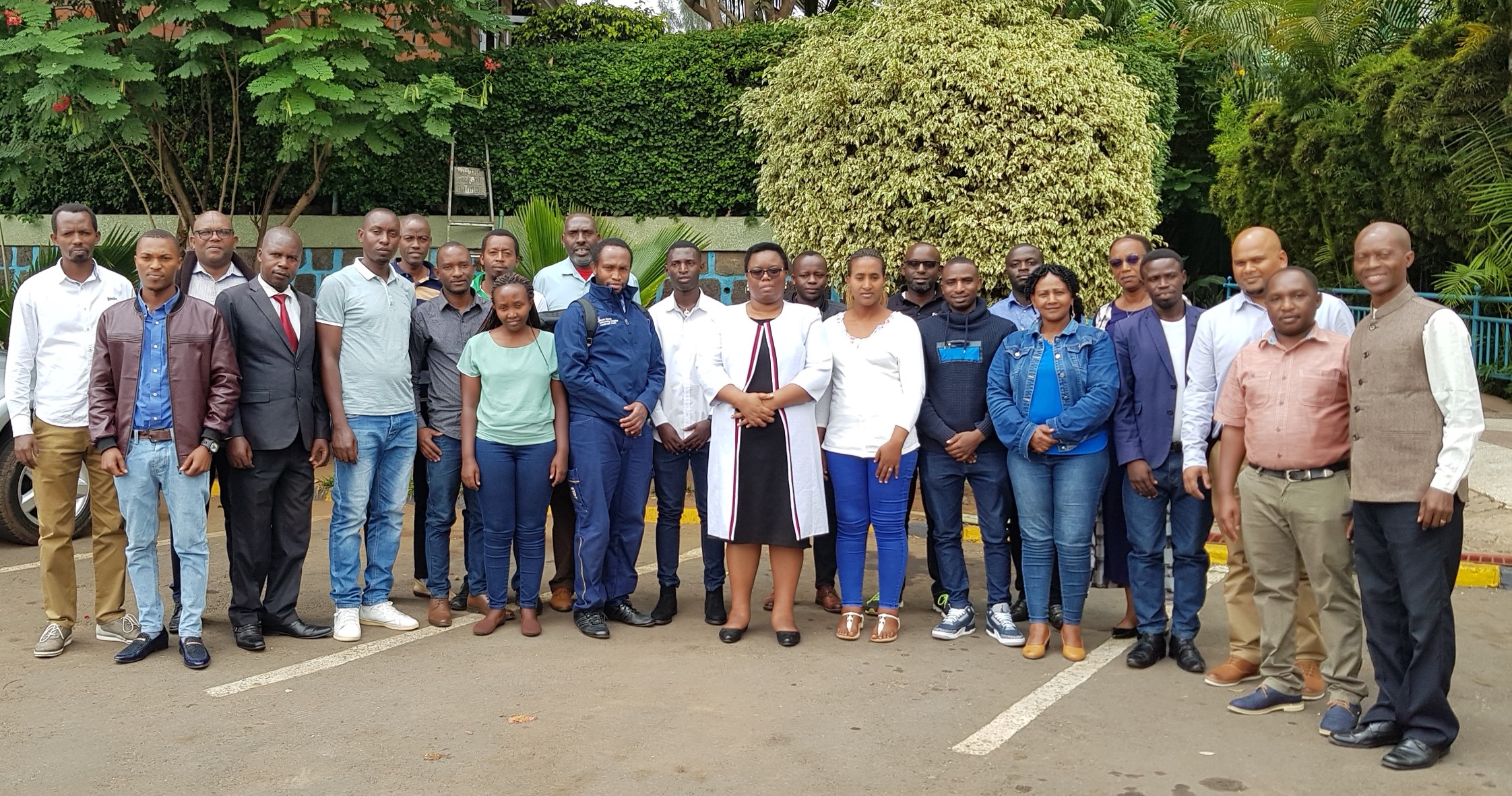 Sponsored by the African Development Bank as part of its Feed Africa Initiative, TAAT aims to double the productivity of crops, livestock and fisheries by making proven technologies available to more than 40 million agricultural producers by 2025. This will produce an additional 120 million tonnes of food and lift 130 million people out of poverty.
Dr Adeniyi Adediran, TAAT's lead facilitator at the session, disclosed that processing cassava into food requires peeling the cassava root, which generates about 25% of waste peels, or the equivalent of more than 45 million tonnes of waste annually in Africa.
"Transforming this waste into livestock feed through the High-Quality Cassava Peels (HQCP) mash innovation has the potential to turn approximately 45 million tons of wet peels into 11.2 million tons of feed ingredients, capable of replacing about 7.3 million tons of imported maize, valued at over $3.036 million," Dr Adediran added.
The HQCP mash innovation, which transforms cassava peel mash into animal feed, was an outcome of a multi-centre CGIAR collaboration by the International Livestock Research Institute (ILRI), the International Institute of Tropical Agriculture (IITA) and the International Potato Centre (CIP).
The process of transforming the cassava peels into HQCP involves sorting to remove stumps which could potentially damage the grinding machine, grating to produce a wet paste of about 40-50% dry matter, pressing to reduce the moisture content, pulverising to separate the resulting paste into coarse and fine wet feed, which is suitable for feeding cattle, sheep and goats, and then drying or toasting to about 10% – 12% dry matter.
TAAT Receives Gold Stevie® Award in 2021 International Business Awards® – Taat-Africa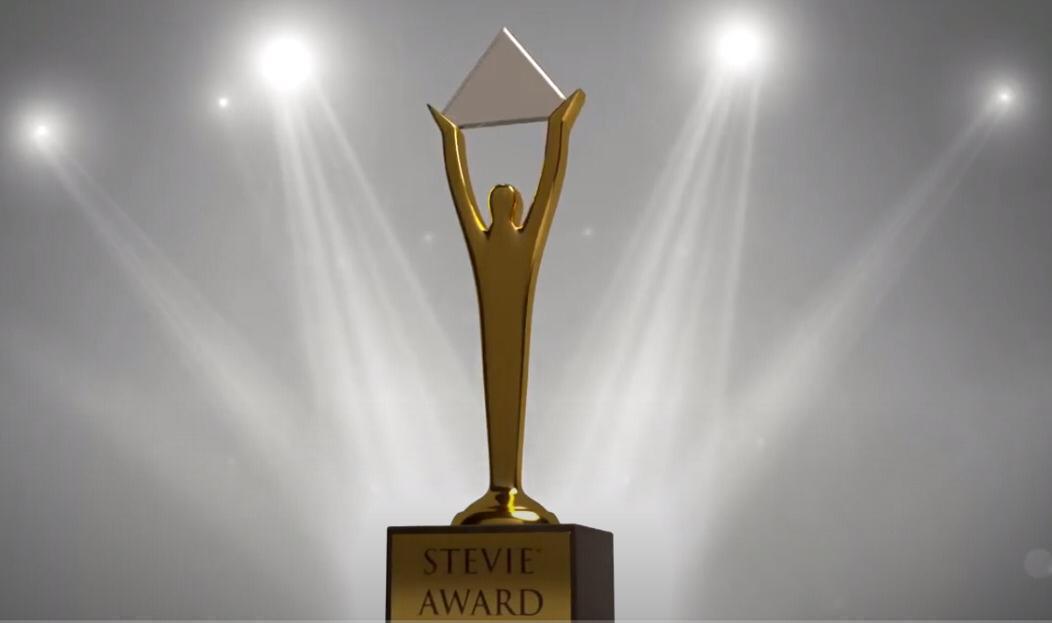 The African Development Bank received a first-place "Gold Stevie" at the 18th Annual International Business Awards virtual event, in recognition of the institution's digital campaign showcasing its Technologies for African Agricultural Transformation (TAAT) initiative.
The International Business Awards honoured the Bank in the Best Video – Documentary category during an online ceremony Wednesday. TAAT's wheat compact video led a series of clips demonstrating how TAAT is delivering agricultural technologies to help 11 million smallholder farmers across 30 African countries increase productivity and adapt to climate change.
"The Gold Stevie recognition solidifies the African Development Bank's commitment to balance the narrative about the continent, by sharing success stories about efforts to feed Africa and improve the quality of life for the people of Africa," said Dr. Beth Dunford, the African Development Bank's Vice President for Agriculture, Human and Social Development.
"We're scaling up TAAT through our new 'Mission 1 For 200' financing facility that aims to mobilize $1 billion to feed 200 million Africans by 2025 – there are more stories to be told," Dunford added.
The Bank broadcast the TAAT video series in April during the 2021 High-level Dialogue on Feeding Africa, which hosted more than a dozen heads of state, global leaders, as well as thousands of online participants.
The 2021 International Business Awards, the world's only all-encompassing business awards competition, drew more than 3,700 nominations from 65 nations. Wednesday's virtual awards ceremony coincided with the close of the Tokyo Nutrition for Growth Summit, which explored the global challenge of malnutrition.
"As world leaders return from the Tokyo Nutrition for Growth Summit energized to accelerate progress on defeating malnutrition, we share this honour with our TAAT implementing and regional member country government partners working to produce more – and more nutritious – foods," said Martin Fregene, the Bank's Director for Agriculture and Agro-Industry.
Stevie Award winners were determined by the average scores of more than 260 executives worldwide who participated in the judging process from June through early August.
This 18th annual International Business Awards recognize outstanding organizations and highlight their positive contributions globally. Last year, the Bank earned a Gold Stevie for its 2019 Annual Report in the publication category and bronze for the Report's companion video.
This year's other award winners include Google, IBM, Yapi Kredi, DHL Express Worldwide, Dubai Municipality and Tata Consultancy Services.