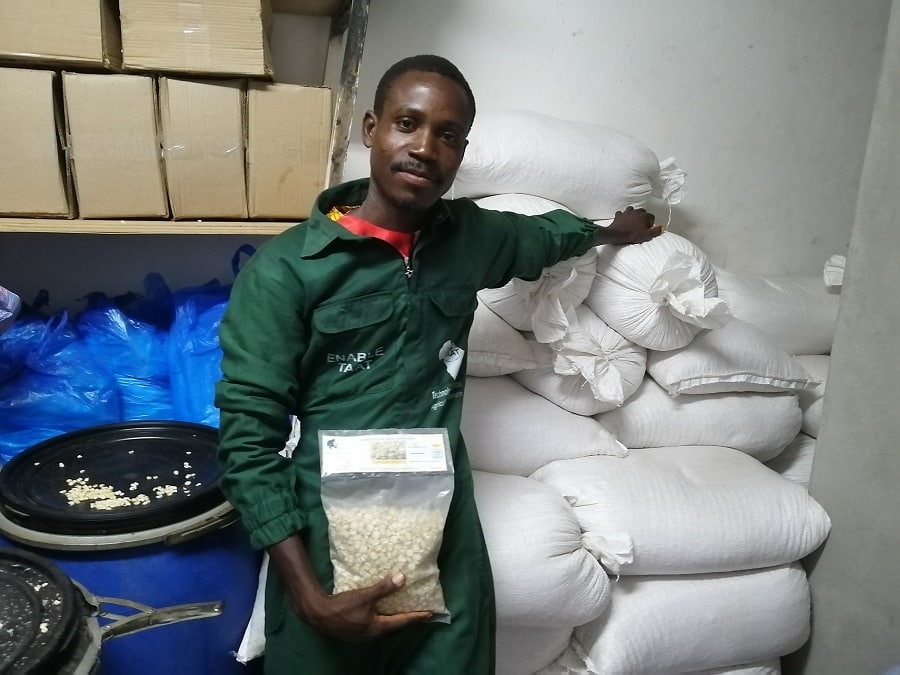 In many parts of the world, maize is seen as the most important cereal crop in quantity and area, ahead of wheat and rice.
In Benin, maize is one of the staple foods of various ethnic and socio-cultural groups. Several value chain actors are producing this cereal as it represents a real business opportunity.
Despite the potential of the maize crop, several factors hinder the optimization of its production. These include the problem of soil fertility, poor cultivation techniques, the effects of climate change, and the lack of good seed and suitable varieties.
To sustainably address the lack of suitable seed varieties, which disrupts maize production, the Youth in Agribusiness Compact of the Technologies for African Agricultural Transformation (TAAT), also known as ENABLE-TAAT, set out to work in Benin.
Sponsored by the African Development Bank as part of its Feed Africa Initiative, TAAT's main objective is to improve the business of agriculture across Africa by raising agricultural productivity, mitigating risks and promoting diversification through the deployment of proven and high-performance agricultural technologies at scale along selected nine commodity compacts
The compact engaged the country's national institutions and development partners for possible collaboration in areas of mutual interest. These institutions and partners include the Institut Nationale des Recherches Agronomiques du Bénin (INRAB), Direction de la Production Végétale (DPV), Direction Départementale de l'Agriculture, de l'Elevage et de la Pêche (DDAEP) and the Agences Territoriales de Développement Agricole (ATDA).
The collaboration focalised on developing young people's capacity in several localities in Benin on maize seed production standards and techniques in Benin. 90 youth were selected, 15 each from six maize producing areas of Benin, namely Kandi, Kétou, Banikoara, N'Dali, Allada and Abomey-Calavi.
4 out of the 15 youth from each of the six areas underwent a Training-of-Trainers (ToT) at the Benin campus of the International Insitute of Tropical Agriculture (IITA). The training equipped them with sufficient knowledge and materials to train the remaining 11 young people in their locality.
ENABLE-TAAT equally registered the youth with the DPV, the national plant-product control body of the Ministry of Agriculture, Livestock and Fisheries (MAEP). They were equally registered with other institutions capable of guiding them to produce better quality seeds that would boost maize production in their communities.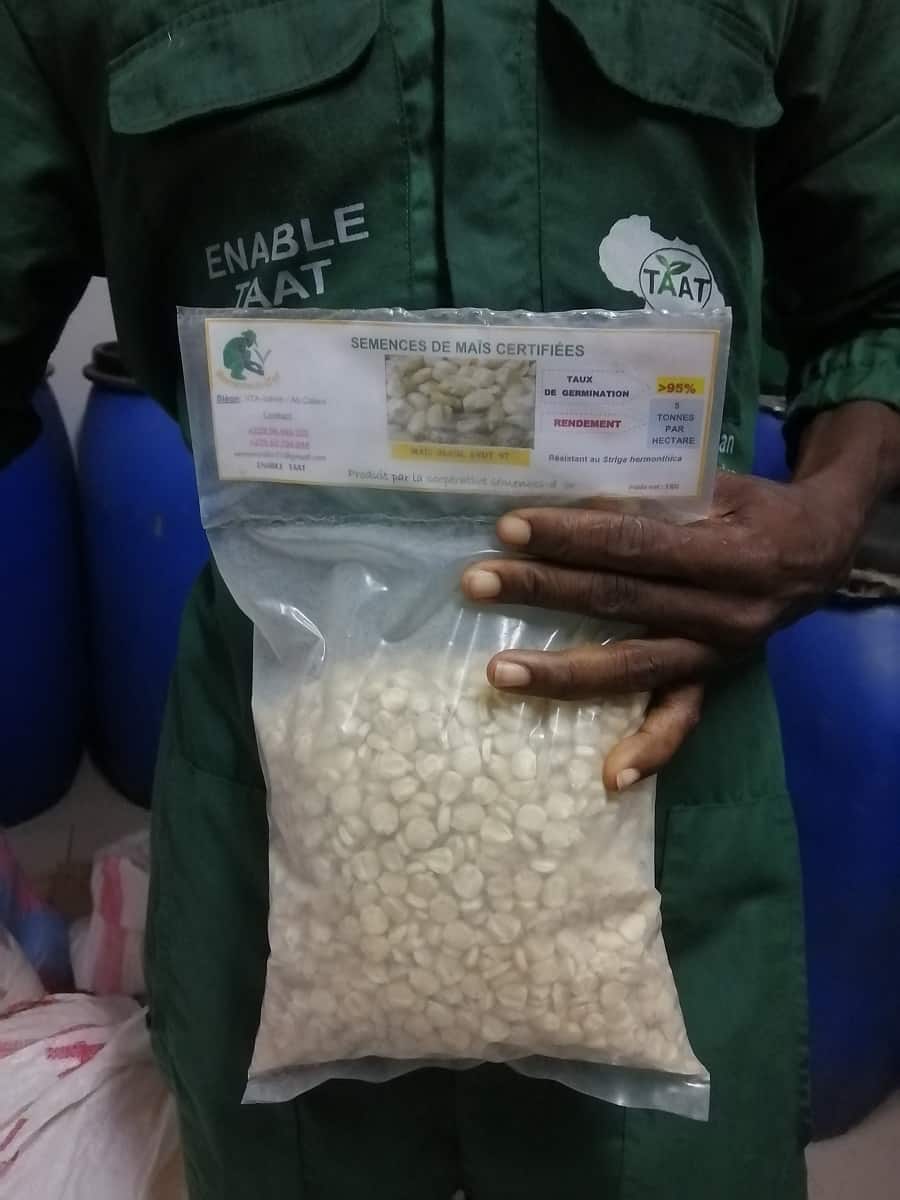 Following this training phase, the local authorities, in collaboration with former seed growers in the six areas, provided 6 hectares of land for the youth to practicalise their knowledge and record their first production experience. The compact provided all the material and equipment necessary for the youth's first production of maize seed.
The average harvest on the six seed production sites is 3 tons. If half of the trained youth produce one hectare of maize seed each and the minimum yield is 2 tons per hectare, the Beninese seed market will be boosted by 90,000 kg!
This intervention by ENABLE-TAAT will allow maize producers to cover an area of 4,500 ha, considering that an average of 20 kg of seed is needed for 1ha. Also, assuming an average yield of maize grain is 4 tons per hectare, these young people trained by the ENABLE-TAAT will increase Benin's production capacity with additional 18,000 tons of maize grain per season.
Through this network of young seed growers, ENABLE-TAAT is fulfilling its mandate of assisting youth to create jobs for themselves and for others in Bénin.
ENABLE-TAAT is led by the International Institute of Tropical Agriculture (IITA) and it provides capacity building and technical assistance for the establishment and expansion of youth-led agribusiness enterprises along TAAT value chains such as high iron beans, cassava, fish, maize, small livestock, rice and orange-fleshed sweet potato.
By Rodrigue Obognon with contributions from Omodolapo Ogunsola