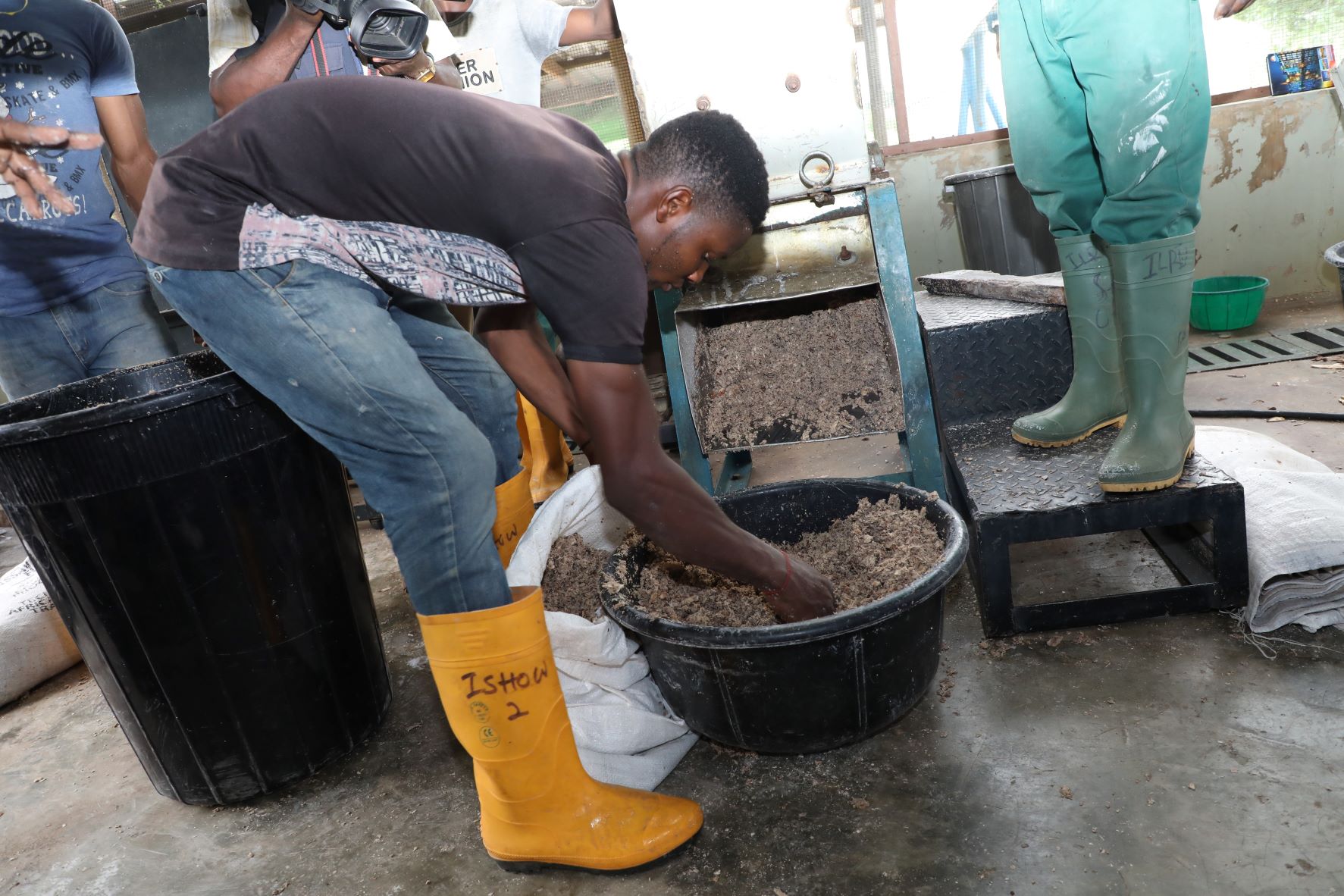 The availability of affordable, good quality and quantity of feed for livestock and fish, produced with a minimal negative footprint on the food chain and the environment, remains a critical factor in livestock production.
With feed constituting nearly 70% of the cost of livestock production, efficient feeding systems stimulate high productivity and food security, leading to enhanced livelihoods for livestock producers. Hence the lack of affordable and adequate feed represents a significant constraint to smallholder competitiveness and the overall profitability of livestock and fish production systems.
The Technologies for African Agricultural Transformation (TAAT) programme addresses this critical factor by facilitating better access to improved feed technology, micro-finance and markets for livestock farmers, including women and youth, to achieve nutrition security and improved household income.
The programme is scaling up the adoption of High-Quality Cassava Peels (HQCP) technology across the continent through training programmes for farmers and extension agents, engagements with public and private sectors for a conducive policy framework and market incentivisation for the technology.
One of such engagements is currently underway in Kigali, the Rwandan capital, where TAAT, in partnership with the Rwanda Agriculture and Animal Resources Development Board and the International Institute of Tropical Agriculture (IITA), is facilitating the training of cassava processors, feed producers, farmer field school facilitators & cooperatives on the transformation of cassava peels into high-quality livestock feed.
The training, which began on the 29th of August 2022, seeks to increase the awareness of the HQCP's potential to increase the income of cassava farmers through increased access to cassava peel processing technology.
The three-day session equally provides the opportunity for National Agricultural Research and Extension Systems (NARES) staff and private sector entrepreneurs in Rwanda to acquire the skills in transforming cassava peels into good quality livestock feed. TAAT seeks to scale up investment in HQCP as a cost-competitive alternative to maize and a source of energy for livestock feed while demonstrating the HQCP technology's operationality through training trainers and entrepreneurs.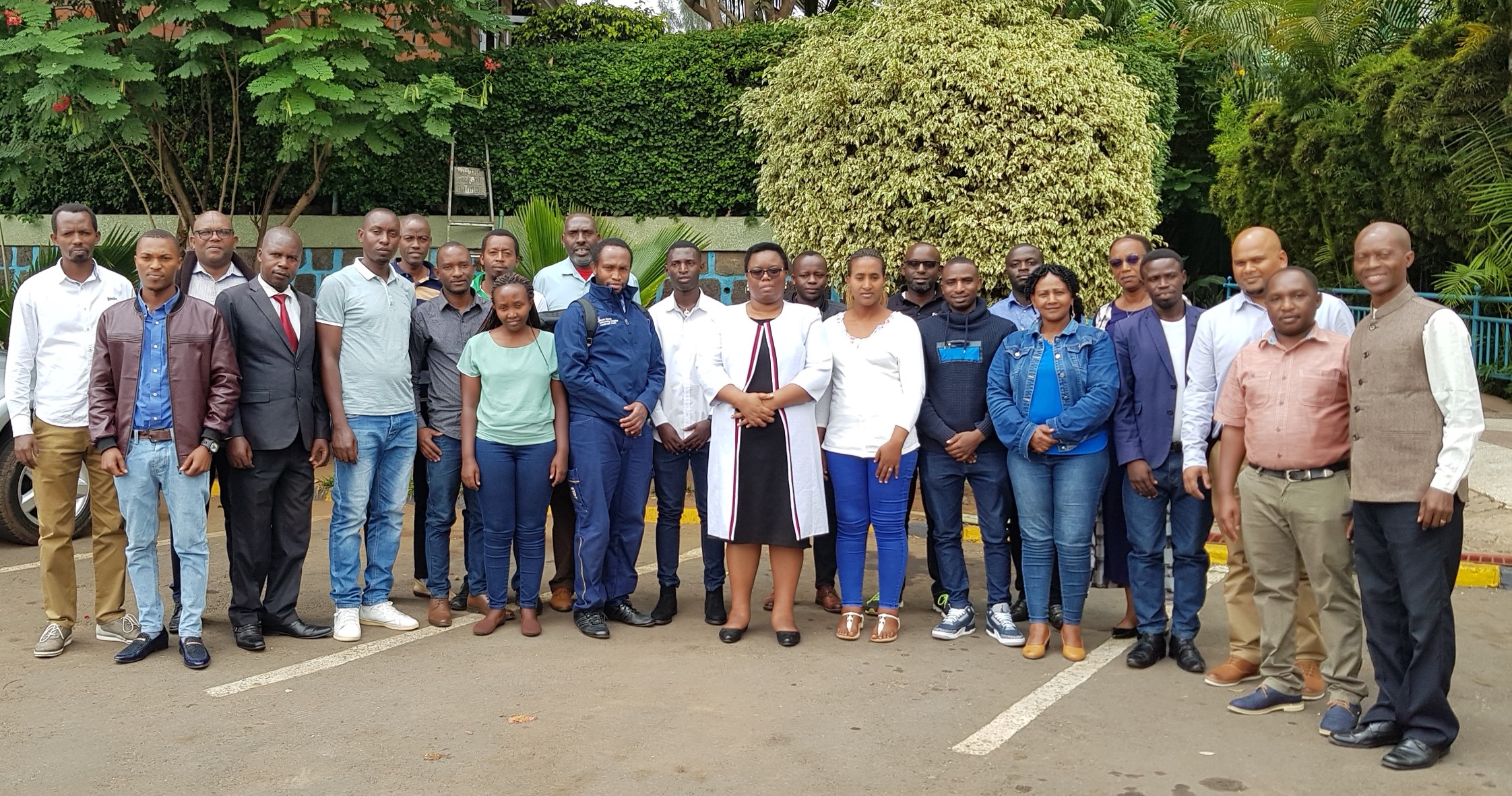 Sponsored by the African Development Bank as part of its Feed Africa Initiative, TAAT aims to double the productivity of crops, livestock and fisheries by making proven technologies available to more than 40 million agricultural producers by 2025. This will produce an additional 120 million tonnes of food and lift 130 million people out of poverty.
Dr Adeniyi Adediran, TAAT's lead facilitator at the session, disclosed that processing cassava into food requires peeling the cassava root, which generates about 25% of waste peels, or the equivalent of more than 45 million tonnes of waste annually in Africa.
"Transforming this waste into livestock feed through the High-Quality Cassava Peels (HQCP) mash innovation has the potential to turn approximately 45 million tons of wet peels into 11.2 million tons of feed ingredients, capable of replacing about 7.3 million tons of imported maize, valued at over $3.036 million," Dr Adediran added.
The HQCP mash innovation, which transforms cassava peel mash into animal feed, was an outcome of a multi-centre CGIAR collaboration by the International Livestock Research Institute (ILRI), the International Institute of Tropical Agriculture (IITA) and the International Potato Centre (CIP).
The process of transforming the cassava peels into HQCP involves sorting to remove stumps which could potentially damage the grinding machine, grating to produce a wet paste of about 40-50% dry matter, pressing to reduce the moisture content, pulverising to separate the resulting paste into coarse and fine wet feed, which is suitable for feeding cattle, sheep and goats, and then drying or toasting to about 10% – 12% dry matter.